• AD&D Modules • Bill Willingham • Erol Otus • Jeff Dee • Jim Holloway • Jim Roslof • TSR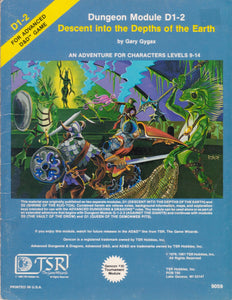 Other than perhaps the various AD&D core books (yellow/orange spine) I find little that can inspire me more than the art of the classic AD&D module series from TSR.  Today I'm going to give you my favorite 10 images from those heady days.  Enjoy! How beautiful is this classic Erol Otus drow priestess?  Sublime! When I think of giants in D&D, this is what always comes to mind. Thank you Bill Willingham, and also thanks for showing me that my tanks don't need pants! Classic good vs. evil by Jeff Dee!  Did he ever do a Kickstarter for this one?...
---
• Bill Willingham • Dragon Magazine • Erol Otus • Jack Crane • Jeff Dee • Jim Holloway • Jim Roslof • Todd Lockwood • TSR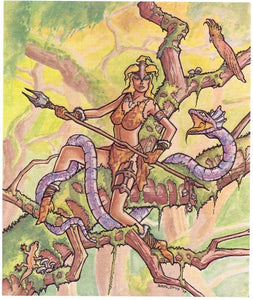 So yesterday I was reminded by artist Brian 'Glad' Thomas the Jim Holloway's first Dragon Magazine cover was actually #41.  This prompted me to take a look at that issue, and as I did, I noted just how many classic artists had b/w (and even color) pieces I'd never really known about before in there.  An hour, and five issues, later, I'd filled a nice little file with some really outstanding images that I thought I'd share with you all today, so I hope you enjoy! Good old Jack Crane had more than I realized in these issues, and I...
---
• AD&D Modules • Bill Willingham • Erol Otus • Jeff Dee • Jim Holloway • Tim Truman • TSR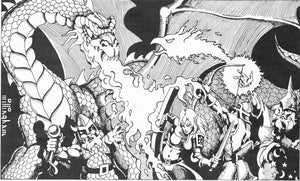 Yes folks, it's true, as I run The Folio Kickstarter and continue to tweak that module series, I'm constantly pouring over old TSR classics as I try to gain a better perspective of construction and artwork.  Today, I had to share 11 interiors that are fantastic examples of classic D&D artwork.  I hope you enjoy, and please share! 'Storoper' - Assault on the Aerie of the Slave Lords - Bill Willingham 'Lizardmen' - Against the Cult of the Reptile God - Tim Truman 'Princess Rider' - The Secret of Bone Hill - Bill Willingham 'The Trip' - The Lost Caverns...
---
• AD&D Modules • Bill Willingham • David De Leuw • Erol Otus • Harry Quinn • Jeff Dee • TSR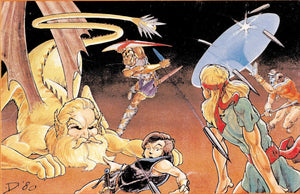 And on this fantastic Tuesday, we'll finish up this series with the final 10! I've included a couple 'non-module' pieces as well to fill out the full 30, but they were still in the same design format.  A format, BTW, that I loved!  How can you go wrong with color front and back, and another b/w illustration cover on the inner booklet!  You basically get three incredible images for the price of one, something I mimic in The Folio!  Anyway, on to the trivia!  How many can you name? (answers below) #1 #2 #3 #4 #5 #6 #7 #8 #9...
---
• AD&D Modules • Bill Willingham • Erol Otus • Jeff Dee • Jim Holloway • TSR
Well my fine readers, if you enjoyed yesterday's post, here are another 10 back covers for you to both remember and try to identify! #1 #2 #3 #4 #5 #6 #7 #8 #9 #10 As ever, the answers are below, but remember, if you are a gamer and love what we do here at AotG, please help with our classic module Kickstarter, The Folio 1E module! Check us out on the banner to your right, with $5 PDFs and $15 physical modules available! Or try the hotlink here: https://www.kickstarter.com/projects/563681582/the-folio-1e-module-relaunch #1: C2 The Ghost Tower of Inverness - Jeff Dee #2:...