• Dragon Magazine • Larry Elmore • TSR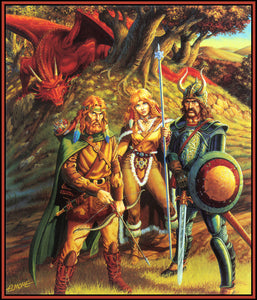 Its hard to find a gamer who doesn't like Larry Elmore.  In fact, I've yet to meet one in all my years in the industry.  He's just a great guy, and, like many male artist, he does an astounding job representing what chauvinistic male gamer's love, which is to say cheesecake.  So in honor of the 'Ladies of Larry', AND to showcase some of the incredible prints he's currently got on 20% sale on his website, I'll offer you my thoughts on some outstanding women he's produced over the years. Honorable Mention: I got to see this painting 'Caylinn's Journey'...
---
• Bill Willingham • Dragon Magazine • Erol Otus • Jack Crane • Jeff Dee • Jim Holloway • Jim Roslof • Todd Lockwood • TSR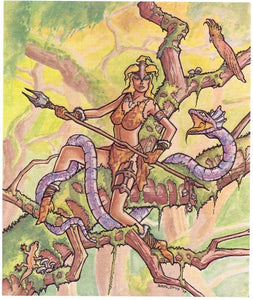 So yesterday I was reminded by artist Brian 'Glad' Thomas the Jim Holloway's first Dragon Magazine cover was actually #41.  This prompted me to take a look at that issue, and as I did, I noted just how many classic artists had b/w (and even color) pieces I'd never really known about before in there.  An hour, and five issues, later, I'd filled a nice little file with some really outstanding images that I thought I'd share with you all today, so I hope you enjoy! Good old Jack Crane had more than I realized in these issues, and I...
---
• Dragon Magazine • Jim Holloway • TSR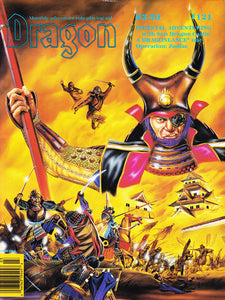 I love Jim Holloway's art, so much so that I've gone to great lengths to include him in The Folio series because I believe he's that important to the genre.  He graced the cover of Folio #2, and will do so again with Folio #13, but no matter how many times folks gush about cover artists like Larry Elmore, Jeff Easley, Brom, Reynolds or Lockwood, they seem to discount Holloway.  Still, Holloway might hold the record for most Dragon Magazine covers by a single artist (but Clyde Caldwell would have to be close!).  So, today on AotG, I'm going to...
---
• D&D • Larry Elmore • TSR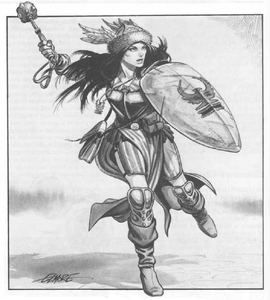 You could make that argument that Easley, Parkinson, or Caldwell shaped the destiny of D&D and TSR in the early 1980s, but in reality that is like comparing the Rolling Stones, Pink Floyd, or the Eagles to The Beatles.  At the end of the day, any sane person knows there is no comparison as they are all had a telling impact on the industry.  Below are some pieces from Larry Elmore I think changed the landscape of the RPG industry, and I'd love to hear if you agree or disagree. Mentzer 'Red Box'... Now if the Red Box isn't as...
---
• D&D • Jeff Easley • TSR
Pulp, Sexy, Prophetic, and Bold, are all words to describe the painting genius of TSR legend Jeff Easley.  Here, collected for your pleasure, are ten of the finest pieces from his years working on Dungeons & Dragons. Dungeon Master's Guide, Recover.  If there has ever been a Dungeon Master, rendered in oil, this is him... Dragonlance helped define a generation, as did a dozen of Jeff's most stunning imagery. Although never considered a Caldwell or Elmore where ladies were concerned, Jeff could nonetheless paint a inspirational female figure, this one from the cover of Tome of Magic. The cover to...