• Daniel Horne • Dragon Magazine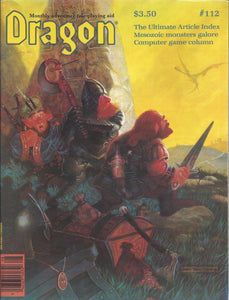 It goes without question that I am a huge fan of the work of Daniel Horne.  He's done some absolutely astounding fantasy work over the years, including masterpieces on covers for Dragon & Gygax Magazines as well as The Folio.  Many remember his works, but probably not everyone would pick this particular piece from Dragon #112.  It was one of the first Dragon Magazines I ever purchased myself, and I've still got it today.  The dwarves are such great characters here, and Daniel has a way of capturing characters unlike the bulk of artists in the industry.  The terror, the...
---
• Dragon Magazine • Keith Parkinson • TSR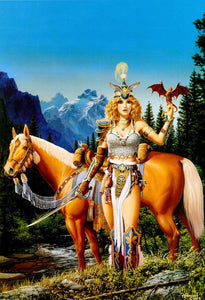 Hey, with my current Kickstarter Folio trying to put another incredible piece of Keith Parkinson art out for the RPG world, I would be remiss if I didn't do a feature on his work.  I'm not going to gush over his art here, I'll let it speak for itself, but damn, if you don't love what you are about to see, you're broken inside! Lords of Lankhmar... I have this module, I've never played it, but by god I've stared at this cover long enough to say that I've mastered it heart and soul! Pretty sure this one is called...
---
• Dragon Magazine • Larry Elmore • TSR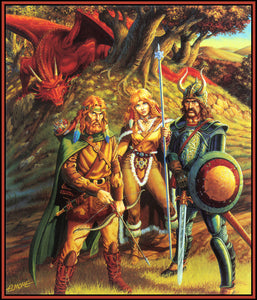 Its hard to find a gamer who doesn't like Larry Elmore.  In fact, I've yet to meet one in all my years in the industry.  He's just a great guy, and, like many male artist, he does an astounding job representing what chauvinistic male gamer's love, which is to say cheesecake.  So in honor of the 'Ladies of Larry', AND to showcase some of the incredible prints he's currently got on 20% sale on his website, I'll offer you my thoughts on some outstanding women he's produced over the years. Honorable Mention: I got to see this painting 'Caylinn's Journey'...
---
• Bill Willingham • Dragon Magazine • Erol Otus • Jack Crane • Jeff Dee • Jim Holloway • Jim Roslof • Todd Lockwood • TSR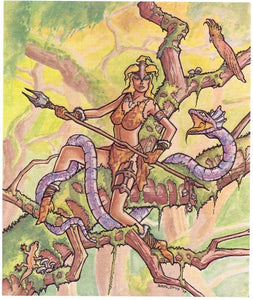 So yesterday I was reminded by artist Brian 'Glad' Thomas the Jim Holloway's first Dragon Magazine cover was actually #41.  This prompted me to take a look at that issue, and as I did, I noted just how many classic artists had b/w (and even color) pieces I'd never really known about before in there.  An hour, and five issues, later, I'd filled a nice little file with some really outstanding images that I thought I'd share with you all today, so I hope you enjoy! Good old Jack Crane had more than I realized in these issues, and I...
---
• Dragon Magazine • Jim Holloway • TSR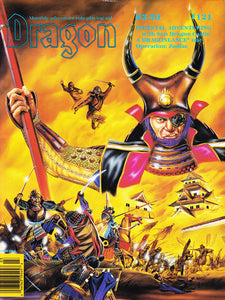 I love Jim Holloway's art, so much so that I've gone to great lengths to include him in The Folio series because I believe he's that important to the genre.  He graced the cover of Folio #2, and will do so again with Folio #13, but no matter how many times folks gush about cover artists like Larry Elmore, Jeff Easley, Brom, Reynolds or Lockwood, they seem to discount Holloway.  Still, Holloway might hold the record for most Dragon Magazine covers by a single artist (but Clyde Caldwell would have to be close!).  So, today on AotG, I'm going to...