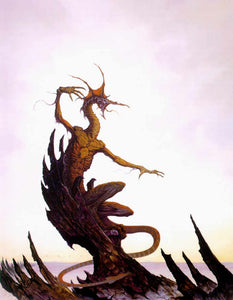 Tim Kask (heal quickly man!) once let me know with both barrels just how hard it was to get fantasy artists in the 1970s for the likes of Dragon Magazine, because basically there weren't such an animal.  Contrast that with today, and you can't walk your fingers an inch over a keyboard without tripping over one on social media.  Yet somewhere in between, right in the sweet spot of 1990, TSR had its choice of some of the finest young artists of a generation looking to make a name for themselves in fantasy.  Artists like Tony DiTerlizzi, Fred Fields, and...
---
• AD&D • Jeff Easley • TSR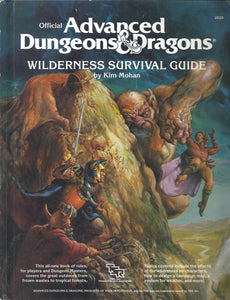 Now you might be thinking, 'Top 10, really?  How many did he do?'  Well, the answer to that is 12.  And, considering how iconic each one is, how much they meant to D&D players in the 1980s, and how many folks still use these book 30 years later, it is little wonder that this was a much harder list to trim down than one might think.  But, I'm going to give it a shot nonetheless! #10: Dungeoneer's Survival Guide: Jeff told me once he had painted this one before he even came to TSR but they decided to buy it...