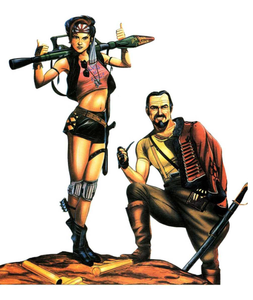 Yep, TSR alum Jim Holloway had a girl too.  No Jim would argue that point, saying he had lots and lots of girls, practically every one he's ever done being attributed to some girl from his past.  A girlfriend here, a mail carrier, a girl he shot images of from the upper windows of the old TSR building as she walked bikini-clad to the Lake Geneva beach.  Still, I see a lot of the same girl in his 80s stuff, that sometimes flaxen, sometimes dark-haired and always round-faced beauty that broke my damn heart every time I had to see...
---
• Brom • Dungeon Magazine • Jeff Easley • Jim Holloway • Keith Parkinson • Tony DiTerlizzi • TSR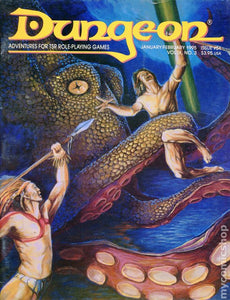 You all should know by now that after art directing for Gygax Magazine, which was the doppleganger of Dragon Magazine, I decided to develop The Folio as a similar product to Dungeon Magazine.  Thus, I obviously have a love for how they did their covers, which I try to replicate with my current product.  I hope you'll enjoy some of my favorites from this great adventure-based periodical. I can't get enough of chess, or Drelzna! Space Dragon, YES!!!! Daniel Horne doing classic 70s style, love it! Displacer Beast, my favorite D&D creature! Brom babe, what could be better if you...
---
• AD&D Modules • Bill Willingham • Erol Otus • Jeff Dee • Jim Holloway • Jim Roslof • TSR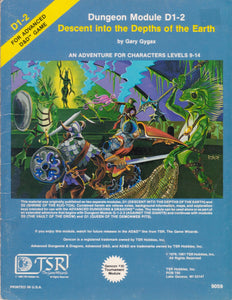 Other than perhaps the various AD&D core books (yellow/orange spine) I find little that can inspire me more than the art of the classic AD&D module series from TSR.  Today I'm going to give you my favorite 10 images from those heady days.  Enjoy! How beautiful is this classic Erol Otus drow priestess?  Sublime! When I think of giants in D&D, this is what always comes to mind. Thank you Bill Willingham, and also thanks for showing me that my tanks don't need pants! Classic good vs. evil by Jeff Dee!  Did he ever do a Kickstarter for this one?...
---
• Bill Willingham • Dragon Magazine • Erol Otus • Jack Crane • Jeff Dee • Jim Holloway • Jim Roslof • Todd Lockwood • TSR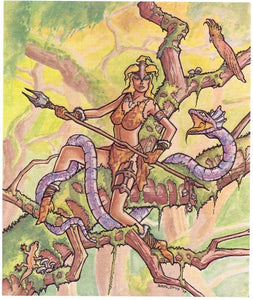 So yesterday I was reminded by artist Brian 'Glad' Thomas the Jim Holloway's first Dragon Magazine cover was actually #41.  This prompted me to take a look at that issue, and as I did, I noted just how many classic artists had b/w (and even color) pieces I'd never really known about before in there.  An hour, and five issues, later, I'd filled a nice little file with some really outstanding images that I thought I'd share with you all today, so I hope you enjoy! Good old Jack Crane had more than I realized in these issues, and I...
---
• Dragon Magazine • Jim Holloway • TSR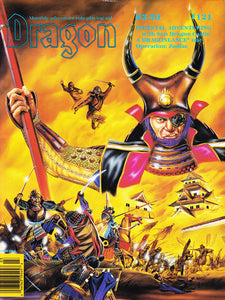 I love Jim Holloway's art, so much so that I've gone to great lengths to include him in The Folio series because I believe he's that important to the genre.  He graced the cover of Folio #2, and will do so again with Folio #13, but no matter how many times folks gush about cover artists like Larry Elmore, Jeff Easley, Brom, Reynolds or Lockwood, they seem to discount Holloway.  Still, Holloway might hold the record for most Dragon Magazine covers by a single artist (but Clyde Caldwell would have to be close!).  So, today on AotG, I'm going to...