News — Star Wars Galaxies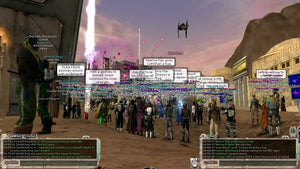 I wasn't there when it all ended.  I'd stopped playing again for the second time and didn't see as reason to be there when the lights went out.  Maybe that was selfish, considering what the game meant to me, but I knew none of those who had made the game so special for me would be there, so why attend 'the party' 'I got to sleep sometimes and wonder if I'll ever wake up again.  Thankfully I always have, but there seem to be shadows around me of those who weren't as lucky as I have been…' Jericho Knox I...
---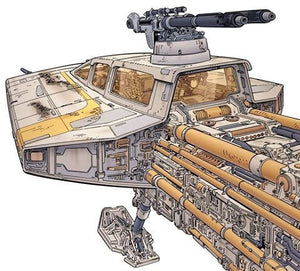 Yesterday was my birthday, so I was out an about and not roving the lonely plains of Corellia on my swoop.  Still, thoughts of SWG did creep into my mind, like while watching Star Trek: Beyond and wondering when JTLS was coming out, especially since Chassis Dealers no seem operational.  I'm not holding my breath, though, as I know things in the EMU move glacially even with the best efforts and intentions.  That is just how a fan run enterprise built on hardcore hobby lovers is, and I applaud them for it. 'I had a Y-Wing once, a long time...
---
                 Can these to star-crossed lovers make it to a shuttleport in time!? So I was watching Stranger Things on Netflix last night and I couldn't help wondering if there was ever a moment in SWG when the tension of a horror-like scenario played out.  Maybe the Genosian Bunker, but I've not been there since 2005.  I then started imagining me trying to recreate that feel just within the mechanics of the game. 'I went to Dath once with a droid engineer looking for steel.  Nothing more nerve wracking than free-mining on the edge of a dark...
---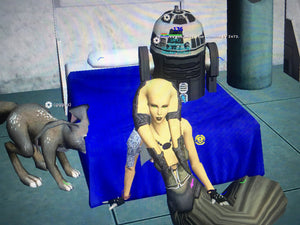 First and foremost, I want to talk a bit about bots, or at least what I call bots, which is to say avatars set in place and unmanned to perform a service.  We never saw this 'back in the day', although you'd occasionally catch a crafter AFK running a free-mining macro.  In the EMU it is commonplace to find what I'll affectionately call 'poor, half-naked, bastards' or PHNBs all over the landscape. I can't help but wonder, with all the buildings and time since launch, why these PHNBs are necessary, and yet they never seem to diminish. 'I once met...
---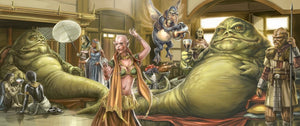 So people sometimes ask me why I still play SWG.  It is a dead game after all, at least through SOE, and there are Facebook games with better graphics these days, but to me it was never about the game itself.  I'm a writer, you see, and I don't ever view games like a sane person.  To me, every step my avatar takes is a story that plays out in my minds-eye, and I create all the detail I need to keep things alive and interesting.  I guess that is why I chose to be a crafter, as I wasn't...